Rochester Pride Parade 'Making Magic'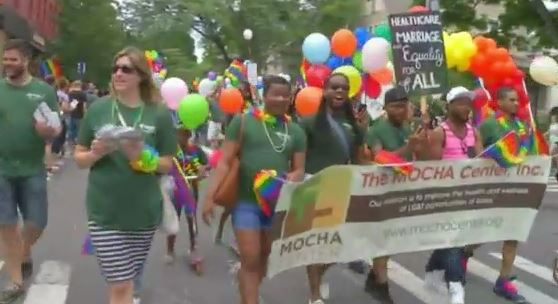 By Jordan Mazza
ROCHESTER, N.Y. — Rochester is celebrating its annual pride parade and a few things are different this year.
The theme: "Let's Make Magic."
And the magic was spread along a new parade route, southeast along Park Avenue and arriving at a new festival location, Cobbs Hill Park.
Paradegoers say there's a colorful, festive energy here.
"Everyone's so happy and it's so much fun," said Ariana Lattuca of Irondequoit.  "There's no anger or upsetness here, there's literally just happiness all around and it's great."
Community leaders say coming together now is especially important after the Orlando massacre.  And it's also bringing some new people to the parade this year.
For the first time Moms Demand Action for Gun Sense is joining in too.
"The theme for the pride parade is let's make magic," said the group's chapter leader, Cha Ron Sattler – Leblanc. "So the take that we have is together, we can make gun violence disappear.  And really what we're encouraging people to do is to learn and to get engaged and find out how they can be a part of the solution."
And paradegoers say the solution starts with showing support for each other at events like this.
"We need to stick together no matter what the situation is, and we also need to support them more than ever," Sunshine Sun of Rochester said.
And for those who've lived through difficult times, this was an event they couldn't miss.
"I just think it's so important for us not to be intimidated by fear, but to show solidarity and support for all of us, and to celebrate the diversity that makes us human," Steven Jarose of Pittsford said.