Color no barrier: Simone Manuel steers Team USA to 1,000th Olympic gold at Rio 2016
By Paul Armstrong, CNN
Each games produces new heroes — athletes able to inspire and potentially change the way we see the world.
One remarkable example at Rio 2016 is Simone Manuel, who became the first African-American woman to claim an individual gold medal in the pool after winning the 100m freestyle Thursday.
A poignant moment in a country where the local swimming pool was once the ultimate symbol of racial segregation in some communities. It was not uncommon to see pools with signs declaring "whites only."
"It means a lot [to be the first black woman to earn gold in the pool]," Manuel said after the race.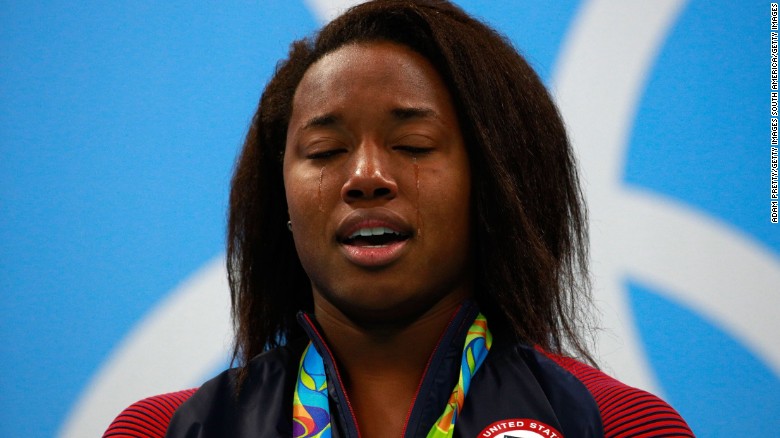 "This medal is not just for me. It's for a whole bunch of people that came before me and have been an inspiration to me. And it's for all the people after me, who believe they can't do it."