2 US swimmers pulled from plane
By Marilia Brocchetto, Joshua Berlinger and Angela Dewan, CNN
Rio de Janeiro (CNN)American Olympic swimmers Jack Conger and Gunnar Bentz were pulled off their flight from Rio de Janeiro to the United States overnight and have been ordered to stay in Brazil for questioning, as muddled accounts of a reported robbery involving the athletes spirals into a diplomatic matter.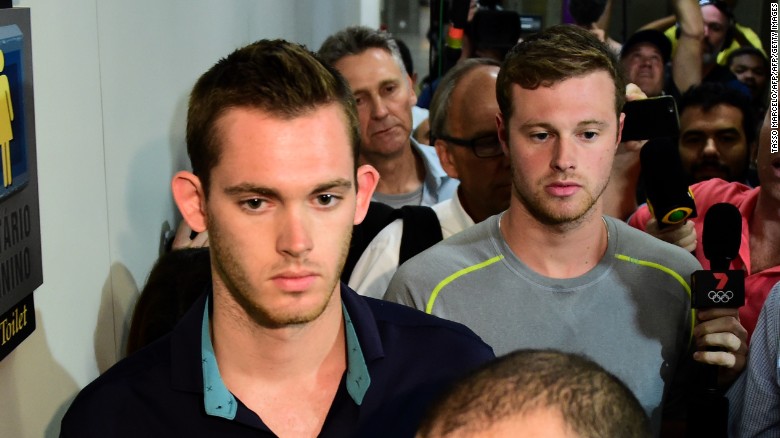 But a series of conflicting accounts by the athletes and authorities since then has caused confusion and turned the event into a diplomatic issue involving consular officials, lawyers, orders to confiscate passports and, now, the removal of athletes from a flight.
The twists and turns in the case also threaten to overshadow the Olympic Games as they draw to a close.
The US committee told CNN that Brazilian authorities had removed the swimmers from the plane Wednesday night for questioning about the robbery. It said they had been released, with the understanding they would discuss the incident Thursday.
Brazilian authorities said they have questions about what happened that night and have concerns over inconsistencies in the accounts of the events.
An attorney for Lochte, Jeff Ostrow, brushed off suggestions of conflicting stories, saying the four swimmers' accounts "are 95 percent consistent."