From a life sentence to clemency
By Wesley Bruer, CNN
The Trial
Sharanda Jones says she was never told she could be facing life in prison after being indicted for seven counts of conspiracy to traffic cocaine. It was her first criminal offense. During her week-long trial, prosecutors were unable to produce any physical evidence that Jones actually ever possessed, bought, or sold cocaine and according to courtroom testimony, relied mostly on the word of admitted drug dealers and users who received leniency in exchange for their testimony. When the judge read the verdicts — "not guilty" for six counts and "guilty" of one — Jones felt somewhat relieved. That feeling wouldn't last very long.
As she listened to prosecutors tallying up the factors that determined jail time in federal court, Jones realized that she would be spending much more than the five or so years she expected in a worst case scenario.
The 23.92 kilos of crack cocaine Jones was convicted of conspiring to traffic would have yielded a maximum sentence of just around 24 years' imprisonment based on federal sentencing guidelines. But prosecutors then began to argue for sentencing enhancements. A concealed carry permit in her name was used as evidence that a firearm was present "in furtherance of a drug conspiracy." She was listed as a "leader/organizer" of the conspiracy. And she committed perjury, they said, according to court documents, "for her false denials of guilt on the stand."
Prosecutors argued that due to the amount of time she was facing, Jones should be held until sentencing. The judge agreed.
"My attorney told me, 'Don't say anything,' that [he'll] do all the talking and just stand there. And I see marshals coming and I didn't know what that meant, not knowing they were coming to lock me up," Jones said.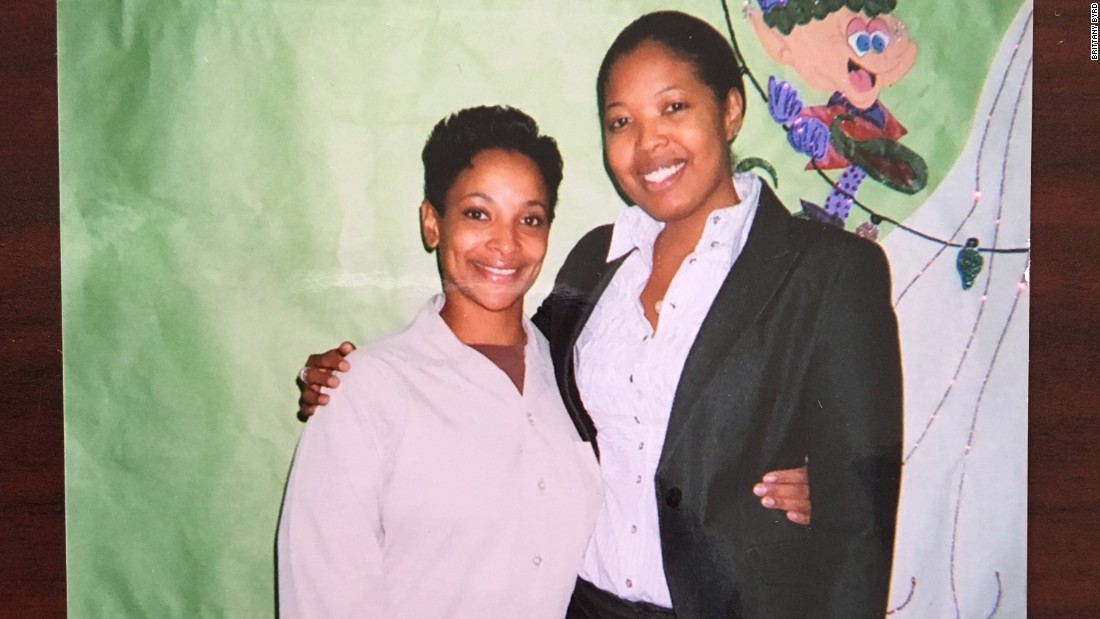 Attorney Brittany Byrd visits her client, Sharanda Jones, in prison where she was serving a life sentence.
Jones was immediately taken into custody after her guilty verdict, which was a shock in itself considering it was her first encounter with the criminal justice system. That morning she had dropped her daughter off at school, gone to work at the diner she co-owned, and attended her hearing during her lunch break. Jones recalls that she even left her purse in her car that day, thinking she would have time to sort her affairs well before beginning to serve out her punishment.
Jones was sentenced in November 1999 to mandatory life in prison without the possibility of parole. She would never again drop her daughter off at school, work another shift in her diner, or drive the car unintentionally abandoned in the Dallas courthouse parking lot.
"I remember him saying 'I'm sentencing you to life' and I was just numb," Jones said. "I couldn't understand it. I was just blank. My body was numb. I couldn't cry. I couldn't process it at all."
Sharanda wasn't the only member of her family headed to jail for this conspiracy case. Her sister Sherena served six years for what prosecutors portrayed as a minor role in the conspiracy. Her brother Ernest was sentenced to 18 years in prison. And her mother, a quadriplegic since a car accident at the age of 20, was sentenced to a 17 years.