Dylann Roof trial: Will he get the death penalty?
By Nick Valencia, Catherine E. Shoichet and Keith O'Shea,
Charleston, South Carolina (CNN)Esther Lance was torn over how to punish Dylann Roof, the man found guilty of killing her mother and eight others at a Bible study in Charleston, South Carolina, last year.
"Yes, I want him to see the death penalty," Lance told CNN's Nick Valencia after a jury on Thursday convicted Roof on all 33 federal charges against him.
But Lance, 53, quickly changed her mind, saying she and her late 70-year-old mother, once a custodian at Emanuel African Methodist Episcopal Church, wouldn't want Roof to get that punishment.
"My mom wouldn't have wanted that," she said of Ethel Lance, a city employee for more than three decades, who had worked back stage at Gaillard Auditorium.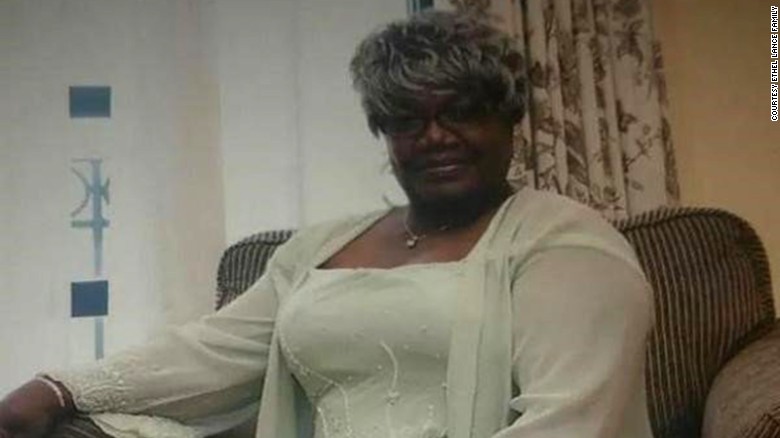 Next month, the jury will wrestle with whether to sentence Roof to the death penalty. That phase of his trial is expected to start on Tuesday, January 3. Roof has said he wants to represent himself in that part of the case.
If jurors decide on the death penalty, Roof will join a list of infamous killers, such as
Timothy J. McVeigh
, one of two people convicted in the Oklahoma City bombing. McVeigh, who died by lethal injection in 2001, was one of three federal inmates who have been executed in the United States since the federal death penalty was reinstated in 1988 after a 16-year moratorium.
The last person given a
federal death sentence
was bomber
Dzhokhar Tsarnaev
in 2015 after he was convicted for his role in killing four people and wounding others in the 2013 Boston Marathon, according to the Death Penalty Information Center, a Washington-D.C. based non-profit.