LIRR Commuter Train Crashes in Brooklyn; Over 100 Injured
By

EMILY SHAPIRO
A Long Island Rail Road (LIRR) commuter train crashed at Atlantic Terminal in Brooklyn, New York, this morning, injuring 103 passengers, officials said.
The worst injury is believed to be a broken leg, New York Gov. Andrew Cuomo said at a news conference this morning.
According to a spokesperson for the New York Fire Department, "one of the rails actually pierced the bottom of the train … we are fortunate we didn't have more serious injuries."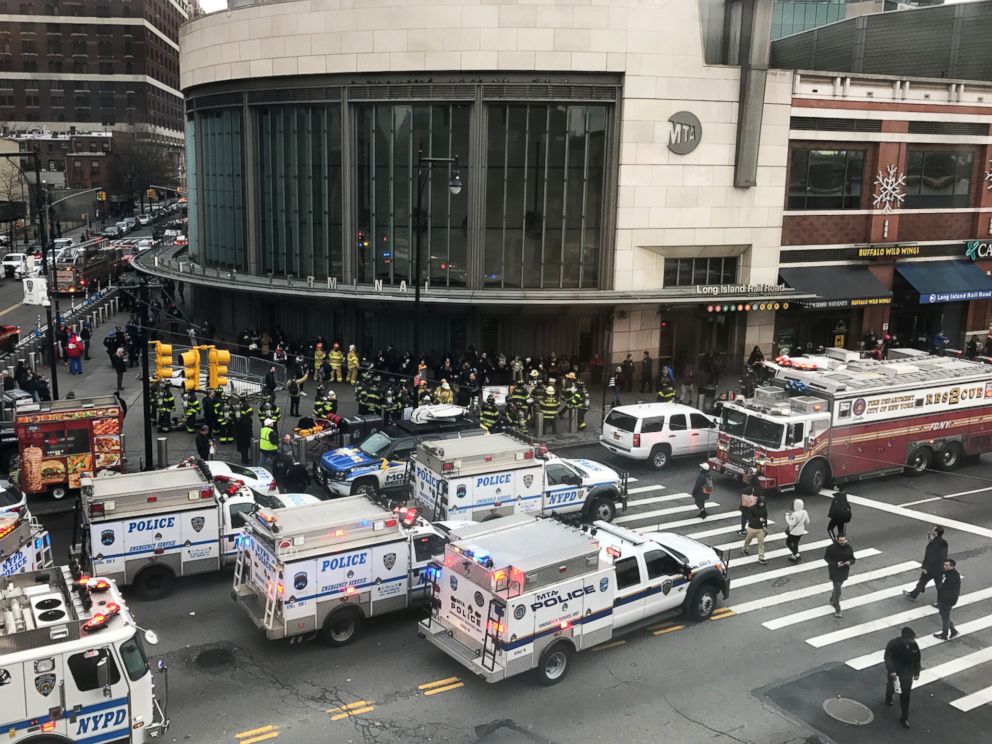 Cuomo said the train did not stop before the track's bumping block but it was traveling as a "fairly low rate of speed."
There will be an investigation to find out what happened and why the operator didn't stop the train, he added.
An LIRR passenger told New York ABC station WABC that said she heard a big thump, describing the scene as total pandemonium. She said passengers were falling on top of each other, screaming and crying.
About 600 people were on the train at the time of the derailment, according to WABC. The incident happened on LIRR track 6 around 8:30 a.m. The terminal is located near the Barclays Center.