Writers & Books to Host Literary Conference
Posted On
Rochester's Literary Center launches "The Ladder" this June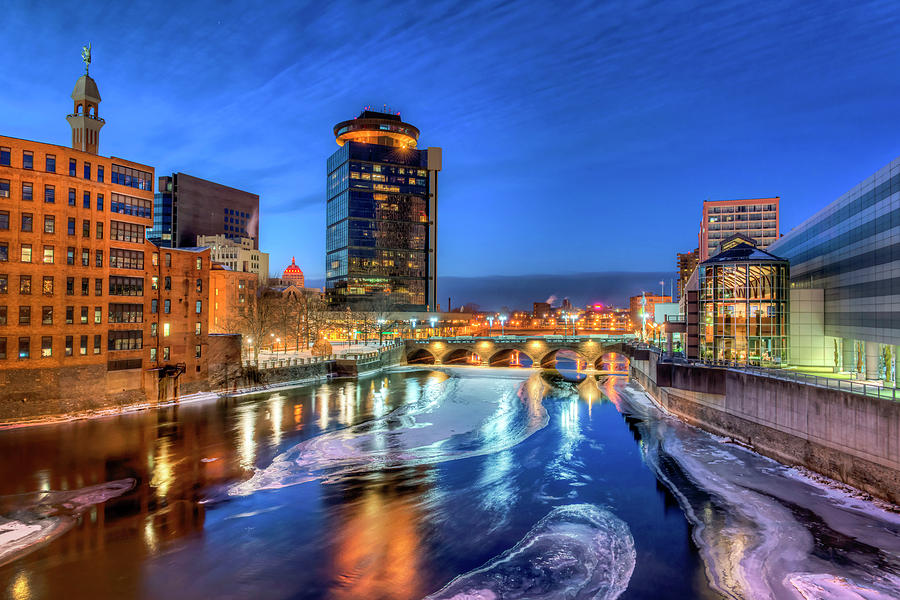 Rochester, NY: Writers & Books will host The Ladder, a one-day literary conference, on June 16, 2018 at the Rochester Riverside Hotel. The Ladder conference is a unique mix of panels focused on the four rungs of the publishing ladder: writing, editing, connecting, and publishing. The conference will begin at 8:00 AM and will end at 5:00 pm with a mixer lasting until 7:00 pm where attendees will meet and pitch literary agents.
An early bird special is available for tickets: Until April 1, W&B members pay $150, general public pay $180. After April 1, tickets are $190 for W&B members, $220 for general public. Admission includes coffee, tea, lunch, and other light refreshments. Note: General public registration includes one-year of membership in Writers & Books.
The idea to host a literary conference in Rochester started with Kyle Semmel, Executive Director of Writers & Books. Semmel says "The Ladder gives local writers access to opportunity by inviting literary agents and editors to town. National events such as the annual Association of Writers and Writing Programs (AWP) conference draw thousands, but are often inaccessible to local writers due to cost. As a lower cost alternative, The Ladder thus fills a void locally. We've invited some of the area's leading literary minds to participate on a number of terrific panels, all designed to better help attendees understand the publishing process. In the coming weeks we will also create free ancillary programming to celebrate the rich local literary scene. Our aim is to create an annual festival of literature that grows each year."
Agents, editors, and featured panel authors include Amy Bishop (Dystel, Goderich & Bourret LLC), Mark Falkin (Falkin Literary), Markus Hoffman (Regal Hoffman & Associates), David Pomerico (Harper Voyager), Laura Schreiber (Disney-Hyperion), Joanna Scott, Sejal Shah, Brian Wood, Leslie Youngblood, Chad Post, Christopher Kennedy, Christine Kitano, Alexandra Levick, James Longenbach, Sarah Freligh, Kristen Gentry, Gregory Gerard, Jennifer Grotz, Rachel Hall, Chen Chen, Peter Conners, Melanie Conroy-Goldman, Mark A. Costello, Esq., Stacey Freed, Tokeya C. Graham, Joe Hall, Robin Jordan, Ruth Thaler-Carter, Alexis David, Sonja Livingston, Rhea Lyons and Ralph Black.
Are you ready to take your writing to the next level? Do you feel like your manuscript is stuck in a rut? Then elevate your craft on JUNE 16 with The Ladder.
Click on the link below to see schedule
Social:#TheLadderLC  Facebook, Twitter, Instagram 
Website landing page, Facebook event page, Registration page, Tentative Schedule
Media Contact: Chris Fanning
Director of Communications
585-473-2590 ext 104
chrisf@wab.org